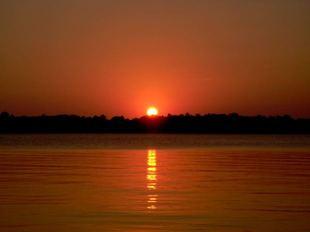 Lake Minnetonka boat cruises are among the most popular entertainment activities in the Twin Cities.
About Lake Minnetonka
Minnesota may be known as the "Land of 10,000 Lakes," but one body of water stands out above the rest. Lake Minnetonka, located in Hennepin County, Minnesota, was formed more than 11,000 years ago. It covers 14,000 acres and reaches a maximum depth of 113 feet. Lake Minnetonka's size makes it a popular waterway for recreational boats.
Catering to Cruisers
Since the 1940s Lake Minnetonka has been a favorite resort destination. Not only does the lake provide stunning views, but it also houses a large variety of fish. As a result, Lake Minnetonka hosts several major fishing tournaments each year. The fishing contests attract thousands of tourists to the area. Those visitors are joined by a slew of others, who own vacation rental properties in the area, and day-trippers looking to spend quality time on the water.
Cruise enthusiasts flock to Lake Minnetonka in the spring, summer and fall to take advantage of seasonal sailings. In addition to offering a great escape, Lake Minnetonka boat cruises are extremely popular due to their affordability and functionality. Visitors may choose to cruise the lake on daily public tours or charter a boat for private parties, including weddings, birthdays or anniversaries.
Top Lake Minnetonka Boat Cruises Companies
Lake Minnetonka boat cruises offer fabulous family fun. What's more, many of the companies that offer public and private sailings have been in business for decades. Some of the most reputable companies offering Lake Minnetonka cruises include:
Al and Alma's Charter Cruises
Al and Alma's Charter Cruises consistently ranks among the best of the best for group sailings. The company boasts a fleet of beautiful luxury yachts, which are used for daily public cruises and charter cruises.
Basic tours include views of the lake's stunning estates, picturesque shorelines, channels, bays and islands. However, the most popular tour packages feature onboard dining, such as:
BBQ Picnic Lunch Cruise
Sunday Brunch Cruise
Dinner Cruise
Fajitas and Margaritas Cruise
Moonlight Madness Cruise
Whether you're looking to take a romantic cruise for two or you want to host your company party on the water, Al and Alma's cruises offers tour packages to accommodate your specific event. They even offer wedding packages, which feature:
Custom floral designs
Onboard entertainment
Cake
Full menu
Open bar
Souvenir pictures
Paradise Charter Cruises
Paradise Charter Cruises offers sightseeing cruises, scenic tours and private charters on lovely Lake Minnetonka. The company is an institution in the Twin Cities area having served more than 20,000 cruisers since the 1960s.
Paradise Charter cruises specializes in detailed tours that take guests on educational sailings. The trips feature tour guides, who provide historical facts on the charming small towns that border the lake, the massive million-dollar mansions that dot the shoreline and the role the lake plays in current ecological research studies.
In addition to daily historical tours and lunch and dinner sightseeing cruises, Paradise Charter Cruises also hosts private events including:
Corporate functions
Teambuilding workshops
Sweet 16 parties
Family reunions
Class reunions
Anniversaries
Baby showers
Bat/Bar Mitzvahs
Wayzata Bay Charters
Wayzata Bay Charters operates one of the most luxurious vessels on Lake Minnetonka. Their 54-foot, tri-level Lake Cruiser can hold up to 80 passengers and is ideal for corporate events, weddings and group sailings. Tours include scenic sailings of Lake Minnetonka's 125 miles of shoreline. Public cruises are offered Sunday afternoons and Tuesday evenings from May until October and range between two and four hours depending on the day.Wayzata Bay Charters is located in Excelsior, Minnesota, just a quick 20-minute drive from downtown Minneapolis and 30 minutes from downtown St. Paul. In addition to having plenty of free parking available near the dock, the company also offers limo and bus shuttle service. Groups may take advantage of the company's complimentary transportation service from the Minneapolis area by making advance reservations.