Day Cruises South Florida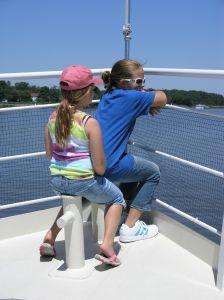 For those who enjoy day cruises, south Florida has many options. Whether you prefer public sightseeing tours, gambling at sea, or you want to charter a yacht for a private event, you're sure to find an option that meets your needs in south Florida.
South Florida Sightseeing Cruises
See manatees and other marine life from glass bottom boats.
Private Day Cruises South Florida
Enjoying South Florida Day Cruises
To fully appreciate the unique beauty of south Florida, touring the area by water is a must. The shorelines of Palm Beach, Fort Lauderdale, Miami, and Key West are absolutely stunning when viewed from one of the area's many bodies of water. No matter which type of cruise you choose, you're sure to enjoy breathtaking views of the waterfront and seascape surrounding one of the most beautiful places in the world.