At all ports of call, cruise ships offer a variety of cruise shore excursions or tours for passengers to explore the region. Before choosing a shore excursion, however, cruisers should investigate different options and verify that the tour is worth the added expense and that it will be appropriate to their interests and abilities. If no particular excursion is appealing, passengers are welcome to debark the ship and explore the destination without guided expertise.
Types of Cruise Shore Excursions
Ships always offer a wide variety of shore excursions for different ability levels and interests. Most cruise lines offer similar (even occasionally identical) excursions, and similar excursions may also be available at different ports of call during the same cruise.
Sample shore excursions include:
Snorkeling and scuba diving with knowledgeable instructors
Horseback riding on beaches or through wildlife preserves or historical ruins
Jungle canopy tours with zip line or other ropes course features
Guided historical tours in air-conditioned buses, jeeps, walking, or biking
Glass-bottom boat or submarine tours to view reefs or shallow sunken wrecks
Sports experiences such as kayaking, hiking, golfing, or catamaran sailing
Local attractions such as resorts, zoos, botanical gardens, and museums
Wildlife encounters, particularly stingrays or dolphins as well as whale watching
Party tours such as cruises, pub crawls, or beach breaks
Helicopter tours of glaciers, ruins, or other isolated sites
Naturally, shore excursions vary depending on the ship's itinerary and how long it will be docked at a particular port of call.
Activity Level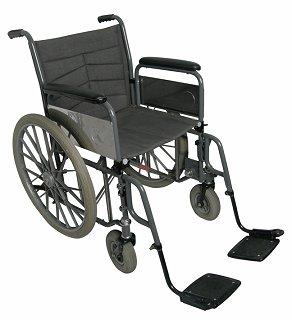 Most cruise shore excursions are rated by activity level and passengers with limited abilities should heed these ratings when choosing tours. Ratings will specify if there is a lot of walking, how strenuous the walk may be, whether any particular experience is necessary (such as scuba certification), and if accommodations can be made for wheelchairs, strollers, or other equipment. This information will be available before guests choose their tours so that informed decisions can be made.
Time
Shore excursions range greatly in duration. Short historical tours or visits to a single attraction close to the cruise port may only take an hour, perhaps less, while more involved and adventurous excursions may take several hours or even an entire day. The ship will not offer excursions that cannot be completed while docked, however, and if a scheduled excursion runs behind schedule passengers do not need to fear being left behind.
The majority of shore excursions are scheduled for specific times, either to take advantage of attractions' operational hours or to accommodate multiple groups in the most efficient manner. Some shore excursions are "at your leisure," meaning that passengers can begin and end the tour at their convenience.
Cost
Shore excursion prices range greatly depending on the nature of the tour. Historical or cultural tours involving a guide and an air-conditioned vehicle may only cost $25-35 per person, while wildlife encounters may cost well over $100. The most expensive excursions are those that also take the longest and typically involve lengthy transportation away from the cruise port - helicopter tours, for example, or Mayan ruin tours from Cozumel that require transportation to the mainland. These types of excursions can easily cost $150 or more per person. All shore excursion prices are in addition to the cruise fare, and passengers should budget accordingly if they wish to experience multiple tours throughout the voyage. The cost of a shore excursion is typically added to passengers' onboard ship accounts, though some cruise lines offer prepayment options for booking tours prior to sailing.
What is (and isn't) Included in a Cruise Shore Excursion
When passengers purchase a shore excursion, the cost includes several things in addition to the activity itself. Transportation to and from the excursion site is provided - perhaps via a bus or boat - and guides will be available from the gangway to offer proper directions. Specialized equipment such as snorkeling gear may also be provided, though the excursion description will note if it is not. Many excursions offer free drinks or light refreshments and that, too, will be noted in the description.Souvenirs, photographs, and additional refreshments are not typically included in excursion prices. Rentals, such as storage lockers, may also not be included, and "extras" such as pellets to feed fish while snorkeling are usually a minimal additional fee. Universally, tips are not included in shore excursion prices, but they are welcomed, encouraged, and even occasionally solicited. U.S. currency is always appropriate and passengers should carry a few small bills to be prepared for these small incidental costs.
Availability
Shore excursion availability depends on several factors. More popular tours that are accessible by nearly all passengers (cultural tours, mainstream attractions, etc.) will have multiple times for tours to accommodate many passengers, though desirable times may sell out quickly. Conversely, tours that take extraordinary lengths of time (several hours or more) are often quite limited and prone to fast bookings. Larger, more modern ships often feature pre-booking options from their websites, and savvy passengers will research and book their tours prior to sailing to avoid their preferred choices being sold out.
How to Purchase a Shore Excursion
Different cruise lines offer different methods for purchasing a shore excursion. Modern, larger ships may offer online booking up to several days prior to sailing - guests can examine different tour options at their leisure several weeks before their cruise and decide which option is most desirable. In order to book a shore excursion online, however, be sure to have all your relevant sailing information available: ship name, reservation number, sailing date, and so forth. If you cannot locate that information on your cruise tickets, your travel agent can provide it.
Purchasing shore excursions after boarding the cruise is a more stressful situation. From the moment guests begin boarding the ship, the shore excursion desk is available to answer questions and reserve tours. Passengers can pick up a copy of available tours from that desk, or there is likely to be one in each cabin. Excursion ratings, times, and prices will be clearly listed, and passengers have the option of choosing preferred times as well as alternates. Once that reservation sheet is turned in to the tour desk, the excursion specialists will input the bookings and assign tours. For the best selection, it is recommended that guests reserve tours as quickly as possible, though for longer sailings, multiple tours may remain available throughout the voyage for later ports of call. Regardless of when the ship calls on particular ports, however, popular excursions inevitably fill up quickly.
After reserving your shore excursion, you can expect the tickets for your tour to be delivered to your stateroom. Frequently this will happen within hours of your reservation, though for later ports of call the reservations desk may opt to hold on to the tickets until the evening before the tour.
Shore Excursion Safety
All shore excursions endorsed by the cruise line (and therefore offered aboard the ship) have been fully inspected and approved by the line, but they are independently operated by local owners and experts. For more adventurous tours - canopy adventures, snorkeling, scuba diving, etc. - passengers may be required to sign a liability waver before proceeding on the tour. Risks are minimized, however, if passengers behave in responsible ways and obey the guides' instructions and warnings. On any excursion, children should be carefully monitored and passengers should alert a guide if anything untoward occurs.
---
Shore excursions are an integral part of the cruise experience and a great way for passengers to safely explore different parts of call. From historical bus rides and golfing in Grand Cayman to jungle canopy tours and waterfall climbing in Jamaica, tours range from relaxed to vigorous at each port, and every passenger will find the perfect tour to enhance their cruise vacation.