Cruise ship cabins vary from smallish, economical inside cabins to elaborate penthouse suites, and everything in between. Unlike standard land-based hotels, cruise ships offer a wide range of cabin choices with different levels of luxury. When choosing a specific cabin, you must consider the room's amenities, location, and cost to guarantee you make the most of your getaway.
Choosing Cabin Location
Your first consideration should be where your cabin is located on the ship. In general, centrally located cabins - both vertically (you choose your deck) and horizontally (mid-ship) - experience the least amount of motion, which may be a consideration for first-time cruisers or individuals prone to motion sickness. Other factors include the cabin's proximity to elevators, children's areas, public areas, restaurants, and lounges. While most cruise ship cabins are insulated quite well, residual noise can be a problem in high-traffic areas.
Types of Cruise Ship Cabins
There are several grades of cabins on each cruise ship. While the size of the cabin and its specific amenities may vary, there are no class distinctions based on cabin-type. All passengers are treated with the same courtesy and excellent service. The only difference is during debarkation, when more expensive cabins are generally debarked first (along with passengers with other considerations, such as disabled passengers or those with immediate flights or other travel arrangements). More expensive cabins such as suites may also offer exclusive boarding passes, allowing passengers to bypass lengthy check-in lines.
Interior
Interior cabins or staterooms are generally the smallest type of cabin with the most basic furnishings. Beds may be bunks to help maximize floor space.
Oceanview
Oceanview cabins are slightly larger and include either a window or a porthole, depending on the specific cabin's location. While this does provide a view, the windows are generally thick and do not open. Most ships typically have several grades of oceanview cabins. Depending on their location, higher grades may be slightly larger with better furnishings. Beds may include pull-out sofas or bunks in addition to twin beds.
Balcony
These balcony cabins offer private balconies for passengers to enjoy. On certain ships, exterior furnishings such as lounge chairs or a small table may be available. Different grades of balcony cabins are available depending on cabin size and location - cabins in the rear corners of the ship may have wrap-around balconies offering more extensive views and greater space.
Suite
Suites are larger cabins with more luxurious furnishings. Extras may include a mini-fridge, king-size bed, or additional storage space as well as a more spacious sitting area. Most suites include a private balcony but some ships only offer windows. Suites are generally located in prime areas of the ship, such as along central decks for minimal disturbance or on upper decks with less traffic.
Luxury Suite
Luxury suites are the best cabins available. Many include multiple rooms that can house more than 5 passengers, ideal for families or group vacations. Large sitting areas are standard in luxury suites and many amenities are available, including private balconies, concierge service, individual whirlpools, and other luxuries. Typically, a ship has a very limited number of luxury suites, and they are not available on all vessels.
Other Details
No matter which type of cabin you choose, you should be aware of other details that can affect how you enjoy your accommodations.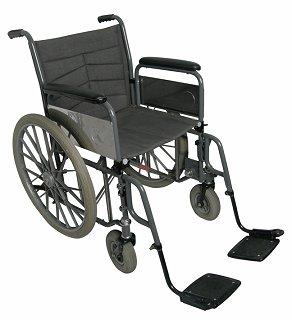 Adjoining Cabins: Most ships offer a limited number of adjoining cabins. While this is convenient for families or groups, it may be undesirable for other passengers.
Accessible Cabins: All ships offer some variety of handicap-accessible cabins that feature larger bathroom facilities and fewer barriers. Always ask a cruise line agent for details if such accommodations are required.
Obstructed Views: Because of lifeboats and other safety features, most ships have several cabins with obstructed views. They may be either oceanview or balcony cabins, and it is up to the individual line whether or not to offer those cabins at a reduced rate.
Bed Types: Types of beds differ from one cabin to another. Most twin beds can be converted to a single king-size bed, and you can request this service when you book your cabin. Other beds may be either upper or lower bunks or convertible sofas. Limited cabins offer queen-size beds.
Standard Cruise Cabin Amenities
Amenities vary on each ship and with each cruise line. Televisions and telephones are standard, as are service menus with ship details such as room service selections, phone numbers, and basic port information. Generally, larger, more modern ships offer greater luxuries, including hairdryers, irons, or other personal equipment. Most cruise lines provide complimentary robes for passengers in oceanview or balcony cabins for use during your vacation, and these robes can be purchased if you'd like one as a souvenir. Most ships also offer a basic selection of toiletries, such as sample shampoos or soaps. For specific details about what different ships offer, contact the individual cruise lines.
One note of caution: each cabin may contain several bottled sodas, deluxe room service menus, or other luxuries that may cost additional fees. If you are unsure about whether an item is complimentary, ask your cabin steward or the ship's information desk for clarification.
Guaranteed Cabins
One way the cruise industry seeks to offer passengers better deals is by allowing them to select guaranteed cabins rather than specific cabin numbers. If you choose a guaranteed oceanview cabin, for example, you will not know which cabin you are staying in until you check-in for your cruise. In this way, cruise lines are able to fill cabins that haven't been booked, and you may be able to get a better type of cabin for far less expense. On the other hand, if all the best-grade cabins are booked, you can end up with a lower-grade in that guaranteed cabin type. Because of this risk, guaranteed cabins usually cost slightly less than the lowest grade of that type, insuring that you have made a good deal even if you aren't given an upgraded cabin.
Cabin Costs and Free Upgrades
Naturally, interior cabins are the most basic and therefore least expensive. Posted cruise fares are typically based on double-occupancy, therefore fares for single cruisers will be more expensive, while each additional passenger (third, fourth, or fifth) costs significantly less than the first two. Price differences between cabin types range from $5 to hundreds of dollars depending on the grade. Prices also vary depending on the cruise season. Holidays and summer vacations are typically more expensive.
Many cruise agents offer free upgrades among different cabin types. For example, if you choose a low-grade oceanview cabin, you may be eligible for an upgrade to the best type of oceanview available. Upgrades are often limited, however, and for the best deal it is wise to book your cruise early. If you are not interested in upgrades, you can express that preference to your travel agent as well.
---
Choosing your cabin aboard a cruise ship isn't a decision to be taken lightly. Because ships are often fully booked, you cannot change your cabin assignment once you are onboard, if it isn't what you expect. To eliminate surprises, many cruise lines offer sample pictures of different cabin types, generic floor plans, or even virtual tours of different styles to help select the best accommodations for your getaway. By investigating different cabin types and available options, you can choose a relaxing and appropriate room to be your sanctuary on the sea.