Catalina Island Dinner Cruises
What could be more fun and romantic than to experience one of the Catalina Island dinner cruises? Departing from various coastal California ports, a yacht can take you and your friends out for a scenic sunset ride and a delicious dinner through the Channel Islands.
Booking a Catalina Island Dinner Cruise
Santa Catalina Island, located off the southern coast of California, can be reached by ferry or helicopter. On the Catalina Express Ferry from Newport Beach, it is 26 miles and takes about an hour. The helicopter ride is only 15 minutes.
When you book a dinner cruise, or have a cruise travel agent book one for you, keep in mind that the length of the cruise is only about three hours. However, this allows for enough time to enjoy a lavishly-prepared meal, music, and dancing.
Vessels to Choose
Legend Charters specializes in island cruises. They can accommodate 2 to 100 people aboard their vessels. They offer crewed yachts, private yachts, and luxury motor yachts. By going to their website you can ask for a quote depending on your needs, and then reserve the vessel of your choice. The company will gladly prepare a dinner to suit your preferences and those of your guests.Hornblower Cruises and Events has public harbor meal cruises as well as private charters. Friday and Saturday evening their public dinner dance cruises depart from Marina del Rey. Reservations are required. Friday's dinner cruise is $99 per person, Saturday's is $109.
You can dine on linen tablecloths in a tastefully decorated interior and enjoy an elegant dinner, ride on the water, and music. Each meal is prepared on the boat for the guests. You will want to wear formal clothing.
If you want to reserve a vessel for a private dinner cruise to Catalina, simply go to their website and fill in the required information. You will then submit your form online and will be contacted by a representative of Hornblower. Departure from any of these ports is possible: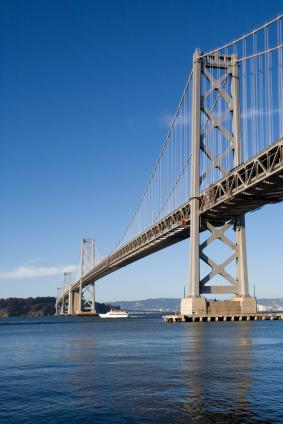 San Francisco
Berkeley
Newport Beach
Marina Del Rey
Long Beach
This company has 29 yachts to choose from that accommodate from 2 to 2,000 people. You can decide on the menu by checking their sample menu and making selections for what you would like to eat. Buffet-style meals can also be requested. All the food is prepared fresh on the yacht. Some of the offerings are honey chipotle glazed prawns as appetizers and spinach and red orach salad. Entrees you can choose from include stuffed chicken breasts, grilled ahi tuna, pork porterhouse chop, baked lemon pappardelle, and fillet mignon.
Sailing Catalina Island Dinner Cruises
If you prefer something a little less formal, why not consider taking a two or three-day Blue Dolfin sailing cruise to Catalina Island from San Pedro Channel? After dinner, there is time to relax on deck and enjoy the beauty of the night before being lulled to sleep by the ocean as you rest in your cabin. The cruise, one with real sails and no engine to make any noise, departs on Saturday and returns Sunday. The cost is $310 for two people. Casual clothing is recommended.
On the Island
If you choose to disembark, the most popular destination on Catalina Island is the city of Avalon. Here there is plenty to do, and some of the activities include:
Horseback riding
Scuba diving
Snorkeling
Shopping
Bicycling
Fishing
Golfing
Kayaking
Two Harbors is the other town on the island. Along with snorkeling, hiking and boating, there is also a campsite where you can spend a couple of nights.
Catalina Island is small, with a population of only 3,500. Many enjoy it for its feeling of community -- something large city dwellers will find quaint, refreshing, and relaxing.
---
Whether you choose to make reservations on a scheduled cruise, gather your friends and book your own yacht, or take a less-formal two or three-day excursion, you will enjoy the best of Catalina Island dinner cruises. The adventure will be one you will remember for a lifetime.